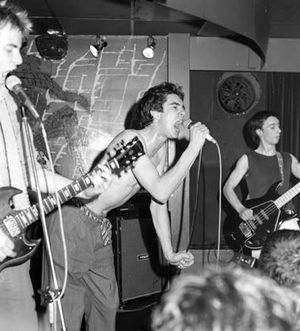 Compo started playing bass in 1976 joining Stef McGlinchey, Donald Sinclair & Hugh Devlin to form The Nameless, a punk band with influences of The Clash, Sex Pistols, Stranglers amongst others. Highest profile gigs back then were as support to Cherry Vanilla around 1977, whose band included Stewart Copeland & Gordon (Sting) Sumner who were in the process of forming the Police, and as support to Jimmy Pursey's Sham 69. 
Later the band moved towards new wave as Stef's song writing evolved away from the urgency of the punk movement. A stint at the Edinburgh Fringe showcased a more moody side to the music. Stef went on to have a successful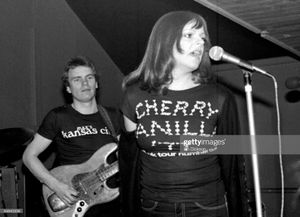 music career on his own.