Saturday 14th September was probably best remembered for the large Swedish contingent who thoroughly enjoyed themselves! The place was wall to wall standing room only, probably one of our best ever gigs at one of our favourite venues!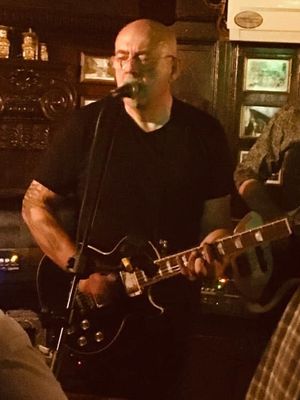 To quote our George!
"What a brilliant gig we had in The Scotia Bar last night. Possibly the best time we have had in there. A massive thank you to everyone who came to see us and the bar staff, who were outstanding. Great to see so many familiar ladies who support local music (you know who you are) and Pete who came along to see my new tiny Quilter amp ? ! Harbour Bar Troon is next. Thanks again xx — in The Scotia."