28th September - Harbour Bar Troon!
The last time we were here was the end of a hectic schedule for the last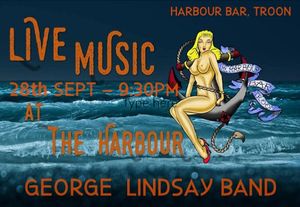 weekend of June, and what a fabulous night that turned out to be, with normally demure punters dancing on the tables and a grandstand finish with a conga line round the lounge. Admittedly we strayed away from a standard blues set that night, but you've just got to give the punters what they want!!